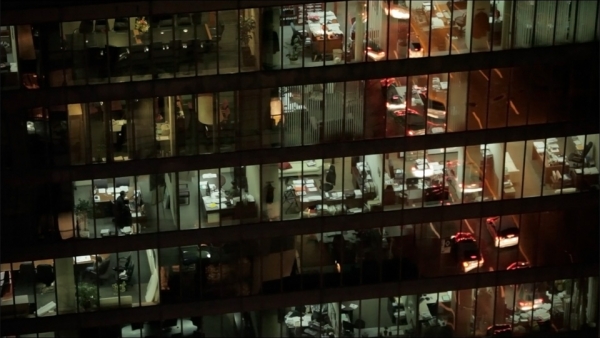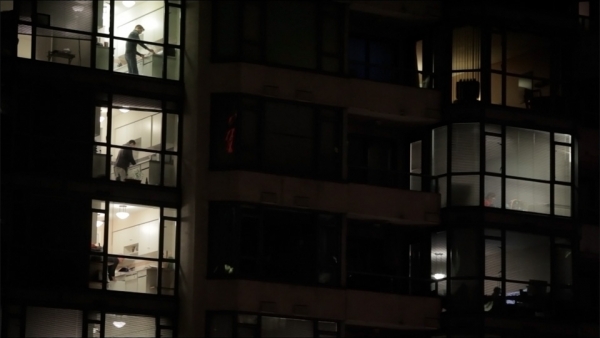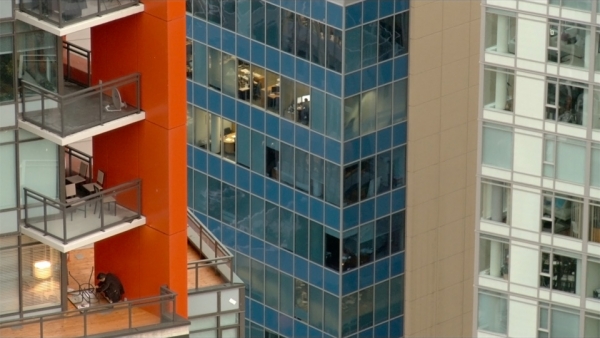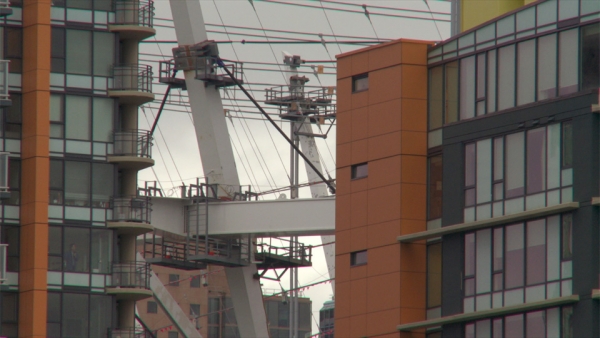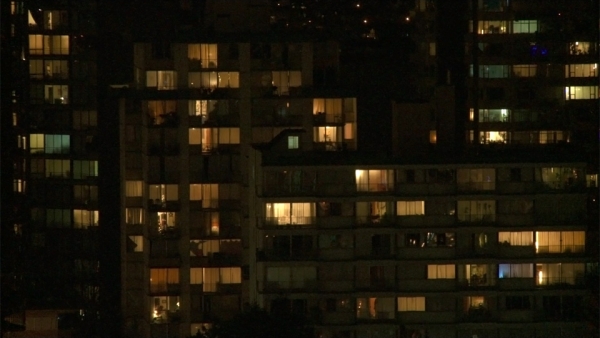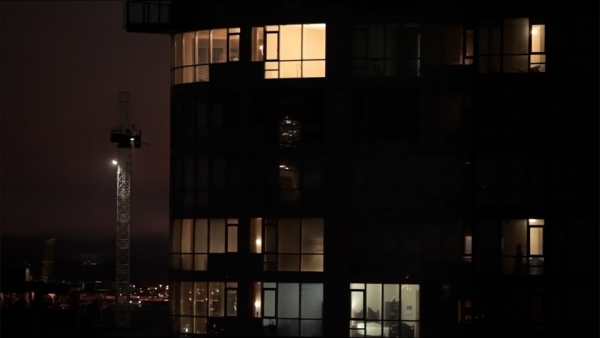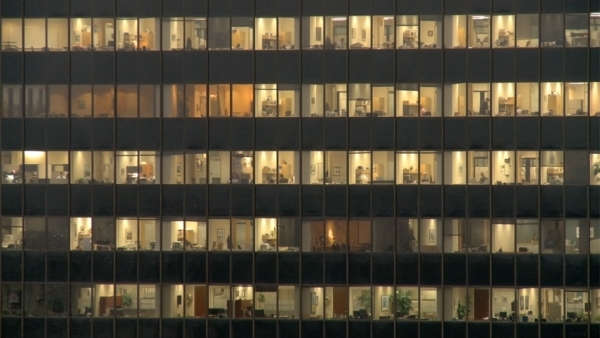 TRT: 11 min.
Genre: Short Documentary
Exhibition Format: Quicktime / Color / Stereo
Original Format: HD - Sony EX-1 & Canon 5D MkII
© 2012 NMS.
An observation of downtown Vancouver, BC, that examines the grid-like textures of the skyscrapers' architecture. As night overtakes the city, window surfaces reveal the lives inside. Day workers leave their offices and nightshift laborers enter the labyrinths of steel and glass. The city's reflections create abstract compositions of light, color and movement.
REVIEWS :
"...a 'Rear Window'-ish meditation on the skyscraper canyons of Vancouver by Norbert Shieh, featuring an amazing shot of three men preparing dinner in three identical kitchens on three different floors of one anonymous tower. Experimental can often mean off-putting and pretentious, especially in a festival setting, but not this time."
--Meredith Brody, Indiewire