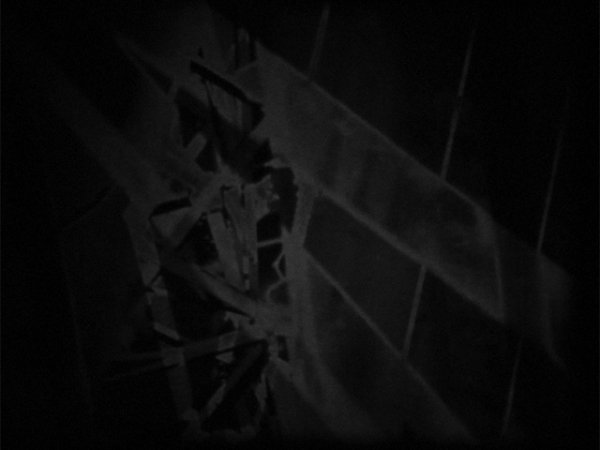 TRT: 2:00 (24FPS)
Genre: Experimental Short
Exhibition Format: 16mm / B&W / Silent.
Original Format: 16mm - B&W Hi-Con, Negative & Reversal film stocks.
© 2010-2011 NMS.
This silent hand-processed and optically printed film shifts like an electric current between positive and negative spaces to examine the electric pylons by the Los Angeles River.
PROGRAM NOTES :
"A brief remembrance of the 1920s – an evocation of old visual experiments using negatives, multiple exposure, diagonal compositions, geometric abstraction. Electric wires and utility poles are perfectly harmonic artificial elements in the landscape, cutting right-angle shapes into the sky and illustrating the untiring habit to reduce the visible into mere structures drawn in black and white."
-- Jihlava International Documentary Film Festival